Webinar for employers – develop talent through apprenticeships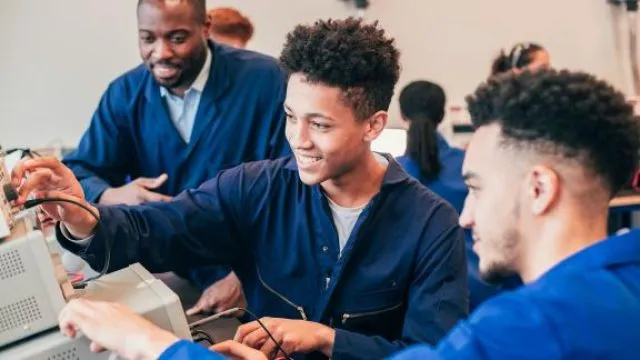 Event date: 25/06/2020
Event time:
Location:
Last week we held a webinar and workshop for employers – Be bold: Develop talent through apprenticeships, drive social mobility – exploring the positive impact more diverse apprentices can have on an organisation and what you, as an employer, can do to create paths of opportunity.
In this webinar, we consider some of the key benefits for employers – 92% of companies who run an apprenticeship scheme believe it leads to a more motivated and satisfied workforce, while 80% report higher retention rates.
We also take a closer look at apprentices themselves. Our research shows disadvantaged starters are more likely to be female and older (25yrs+), from a BAME background and are less likely to be levy funded.
While there are gaps across several areas such as quality of training and progression, those apprentices who do manage to overcome the obstacles, enjoy a bigger boost to earnings that their more privileged peers.
To find out more you can watch the webinar below, which was produced in partnership with Business in the Community, Movement to Work, Sutton Trust and Youth Employment UK.
To help you on your journey, we have published Be bold_Develop talent through apprenticeships, drive social mobility after pack, which includes a comprehensive check-list based on the conversations that took place during the workshop. It includes a number of case-studies from other employers, to inspire your own programme.
You can also find guidance for employers, exploring the key questions you should be asking yourself as a business and the practical steps you can take.
And in case you missed it, on 24 June we published a major new report – Apprenticeships and social mobility: Fulfilling potential – which reveals that most of the benefits of the current system are going to more privileged colleagues. ​