The Lord Mayor's Appeal: 'The Power of Inclusion Launch 2022' event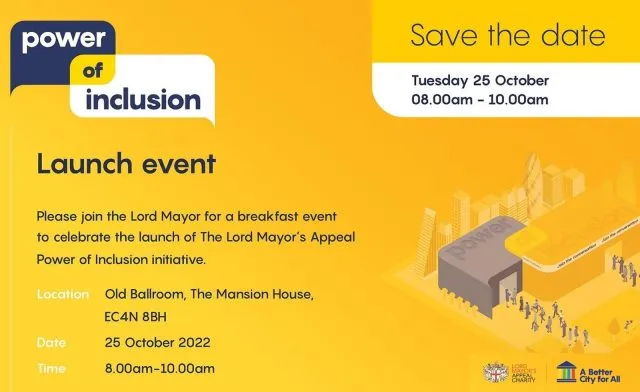 Event date: 25/10/2022
Event time: 8am-10am
Location: Mansion House, Walbrook, London EC4N 8BH
The Social Mobility Commission is pleased to support The Lord Mayor's Appeal's new series, The Power of Inclusion.
This initiative aims to create a City that is inclusive and open to everyone regardless of background. From 2022-2024 their focus will be social mobility. This programme will enable businesses to gain expert insights from others, share best practice on policies and programmes, and collaborate for effective change.
John Craven, Head of the Social Mobility Commission, will be sharing his thoughts at this launch event on social mobility in the modern era, the challenges and opportunities that organisations face, and what actions they can take.
He will sit alongside other guests including speakers from City of London organisations and academic institutions, with a welcome from The Lord Mayor, Alderman Vincent Keaveny.
You are invited to hear more about the Power of Inclusion programme on Tuesday 25 October, 08:00-10:00am. There will also be an opportunity to hear how the Power of Inclusion can support your business to develop a more inclusive workplace.
Please note: this is an external event organised by The Lord Mayor's Appeal.