Inside Government's 'The Apprenticeships Conference 2023'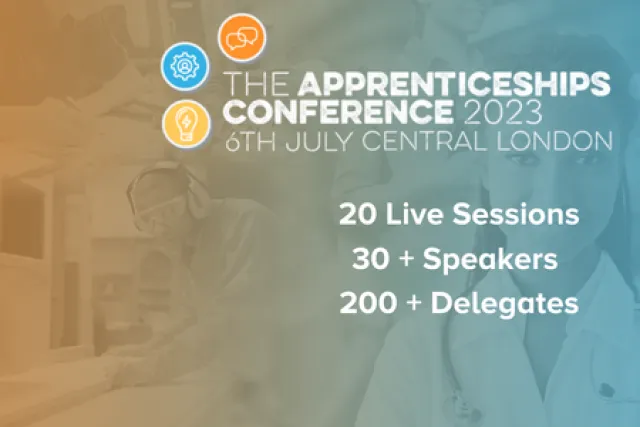 We are pleased that Parminder Kohli, one of our Commissioners, will be joining Inside Government for their annual 'The Apprenticeships Conference 2023'.
Event date: 06/07/2023
Event time: 8:45am-4:20pm
Location: etc.venues St Paul's, 200 Aldersgate St, Barbican, London EC1A 4HD
This conference will explore the future of delivery, quality, access and completion for apprenticeship programmes at all levels.
The Conference will offer training providers and employers an opportunity to gain practical insights on the latest innovation in supporting improved outcomes for apprentices, driving progression and supporting high quality skill development that meets the needs of industry.
The Conference will examine the full apprentice lifecycle from entry to EPA, as well as assessing the latest updates on the funding and regulatory landscape. This conference will be their largest yet, offering 20 sessions, 8 new practical workshops and over 30 expert speakers.
Parminder will be joining an expect panel to discuss 'Next Steps on Access: Uptake for Under 19's, Entry Level Apprenticeships and Driving Social Mobility'.
You can find out more and purchase your tickets on the official Apprenticeship Conference 2023 website.