Employers' Masterclass: The art of using storytelling to build inclusion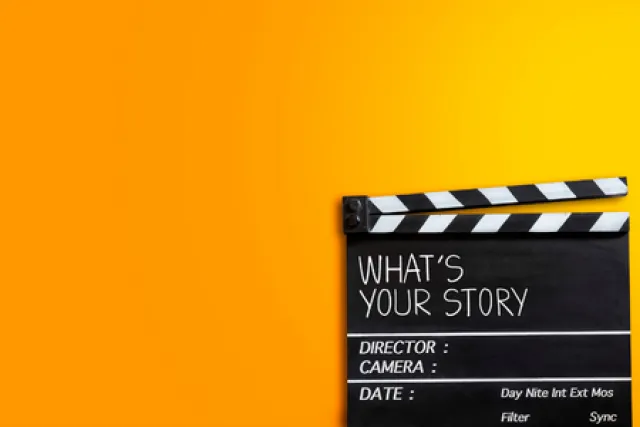 Our March Employers Masterclass (delayed until early April) looks at storytelling to build inclusion.
Event date: 05/04/2023
Event time: 11am-12pm
Location: Online
At the heart of every organisation is its people – all with a personal story to share that shapes and defines them. Harnessing the power of personal storytelling as part of your Diversity and Inclusion (D&I) strategy is an effective way to build inclusion into your workplace culture and gain the trust of your employees – whether you are managing a campaign to collect the diversity data of your workforce; planning a recruitment campaign for your early talent programme; or looking to build psychological safety and support a more inclusive workplace.
Storytelling is one of the most powerful forms of communication – grabbing our attention, creating empathy, and allowing opportunities for everyone to be open to new perspectives.
Building storytelling into your communications:
Enables under-represented groups to share their experiences to help their colleagues to understand any challenges they face because of their backgrounds.
Encourages a shift in perspective and allows colleagues and leaders to understand how they can help.
Empowers employees to feel that they can be their authentic selves at work.
Promotes an inclusive culture, as it validates and values personal experience beyond one's own.
Builds trust and creates psychological safety among employees, by communicating that senior leaders have a true understanding of the issues, and are committed to improving them.
Join us at our next masterclass to explore how storytelling can help your organisation to have inclusive conversations about class and socio-economic background within the workplace.
We'll be joined by Simon Arrowsmith from Iambic Creative, who will share his expertise on how you can shape the narrative and what you need to consider to ensure the psychological safety of both the sharer and the receiver.
We'll also be joined by Odo Noel, tri-chair of the Social Mobility Network at Santander, who will discuss her experience of how powerful using personal stories can be to drive change.
About our speakers
Simon Arrowsmith, Iambic Creative
Simon is the co-founder of Iambic Creative, a story and communications agency. He works with individuals, teams and brands to find, craft and share their business stories. To help them connect, sell, and inspire. He has over 30 years of experience in corporate and creative industries. Starting his career in theatre, he evolved his practice through roles in communications and people development, to become a leading business story consultant and coach. He's worked globally with large brands (including Sony Pictures, Warner Music, and Nestlé) and with internationally renowned speakers. From global CEOs to Olympians. Narrative, story and storytelling remain the core tools for his work across corporate communications and brand storytelling.
Odo Noel, Santander UK
Odo is Senior Innovation Partner at Santander and tri-chair of their Social Mobility Network.
Being a dual race Scottish Nigerian, she always strives to create a fair and inclusive workplace and has a deep passion to combine innovation skills with purpose – to deliver products and services that deliver financial wellbeing. She's been with Santander for nearly 20 years, designing and delivering new business solutions to old problems.
In addition to the day job, after founding the first ethnicity network in Santander, she is now tri-chair of their Social Mobility network and works with a fantastic team to deliver initiatives for colleagues and young people, driving change for the better.