Employers' masterclass: Social Mobility and outreach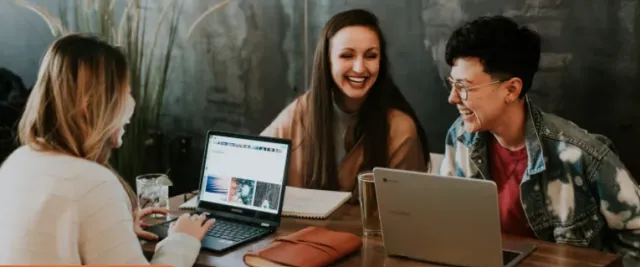 Event date: 21/10/2021
Event time: 1pm-2pm
Location: Online
Our October masterclass will cover how employers can use Outreach to reach and attract a wide pool of talent.
Engaging with candidates from a low socio-economic background through outreach enables you to:
raise awareness of your organisation and industry to a wider reach of prospective employees.
build a pipeline of diverse talent that reflect the communities you serve.
shape the future success of your business.
We'll be joined by Speakers for Schools, a youth social mobility charity, formed in 2010 to make sure that every young person has access to the top and a leading employer who will share with us first hand their approach to outreach and the lessons they have learned to build an effective outreach programme.
About the Masterclass:
The presenters at our event will share the importance of outreach; the value it offers your business to build your talent pipeline and how to build a sustainable outreach programme and strategy.
Introduction to Outreach by the Social Mobility Commission, leading advocates for social mobility, in which we will outline some of our top tips for employers.
Rachael Saunders, Education and Policy Director and Funbi Akande, Policy Officer at Speakers for Schools will share the lessons learnt on how to engage with schools and colleges and how you can create work experience placements that inspire and engage. They'll also share learnings from the pandemic, and open up discussion on how to combine online and in person placements for the future.
Bentley Motors and JP Morgan will give you a first hand view of how they have built their outreach programme and the lessons they have learnt along the way.
We will close the event with Q&A hosted by Paula Kemp, the SMC's Head of Employers' Programme after their presentations, where audience members can ask their questions.
This session is aimed at employers in any industry, predominantly decision makers – Head of HR, Head of D&I, early in career Talent Development managers and CSR programme managers. We welcome organisations at any stage of their journey.
After the event:
After the session, we will share an 'after-pack' with attendees that you can use with colleagues to refine or develop your own 'best practice' programme of outreach.
Check our News & Events for details or to view past sessions. In the meantime you can also view our employers' toolkit, which will give you practical ideas on what you can do to advance socio-economic diversity in the workplace.
Join us for a fascinating case study from two leading practitioners in this space who will provide you with an opportunity to gain insight for use in your own organisation. We look forward to welcoming you and are grateful for your commitment to driving real change in the social mobility space.
Our Speakers:
Bentley Motors
Bentley Motors is a world leading luxury mobility company. The company's outreach programme aims to advance life chances for a diverse range of individuals, actively engaging with schools, colleges and universities as well as a range of charities. As well as traditional outreach, the Early Careers team work closely with the diversity and inclusion team and networks to ensure the widest possible range of people have the opportunity to interact with the company.
JP Morgan
At J.P.Morgan we are committed to better prepare young people for the jobs of today and tomorrow both within our industry and in other in-demand sectors. We do this through philanthropic investments and leveraging the skills and expertise of our employees to provide young people with mentoring and real-world work experiences.
One of the flagship programs towards this commitment that has been running in the UK for a decade is the Aspiring Professionals Program, run in collaboration with the Social Mobility Foundation. This program aims to boost young people's understanding of business through work based-learning experiences and with the support of JPMorgan Chase volunteers who act as mentors to help develop a deeper understanding of business and the skills needed for successful careers
Speakers for Schools
Speakers for Schools is a youth social mobility charity, formed in 2010 to make sure that every young person has access to the top and a leading employer.