Employers' Masterclass:  Data - Addressing the challenges and understanding the opportunities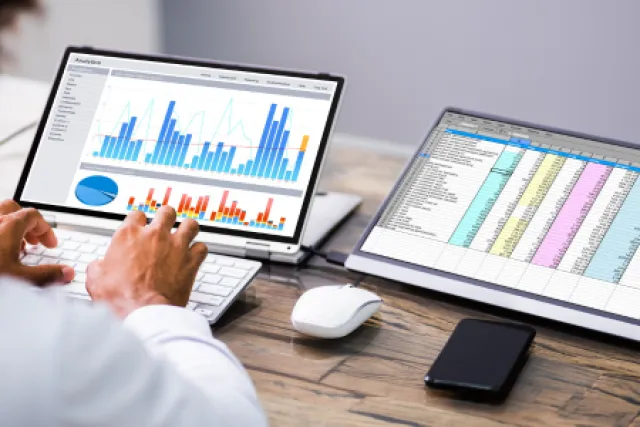 Event date: 26/10/2023
Event time: 2-3pm
Location: Online
Alongside other diversity data, do you collect the socio-economic background of your employees? If the answer is no, not yet, or 'we're trying to' – then this masterclass is for you.
As an employer, data is one of the most important tools you have to understanding and improving diversity in your workplace, including social mobility.
We know from discussions with many employers, that socio-economic data remains their biggest challenge.  Unsure what to collect or how to build an engaging enough narrative to encourage colleagues to share their data, many organisations are struggling to understand the full picture of the experience of those from different socio-economic backgrounds in their organisation.  Having this data would enable organisations to review their practices, measure the impact on any targeted interventions, and to celebrate successes.
No matter where you are on your journey, or the type of organisation you work for, by improving the socio-economic data you collect, you will be able to implement better informed policies, and improve social mobility within your workforce.
In this masterclass, we will be joined by Hollie Crompton, Social Mobility Lead at PwC, who will discuss their journey in collecting and improving their socio-economic data, and the steps PwC has taken to enable them to be in a position to now publish socio-economic background targets by grade in their most recent annual report.
After attending this event, you will have a better understanding of
What you should be asking, and how you should be asking for this information
How to create a communication plan that helps to increase response rates
Challenges you might encounter along the way
What the data can tell you about your organisation
We look forward to seeing you there.
About our speaker
Hollie Crompton – Social Mobility Lead, PwC
Hollie joined PwC on the audit school leaver programme and has worked for the firm for 19 years, holding a number of different roles across the student recruitment and learning and development teams.
Since 2017, as part of PwC's dedicated social mobility team, Hollie has led on key projects including the expansion of PwC's social mobility work experience programme, the social mobility community engagement programme, PwC's involvement in Access Accountancy and the RISE collaborative outreach initiative and increasing the level of socio-economic background data of PwC's people to help inform and measure the social mobility strategy. This has enabled PwC to publish their socioeconomic background data by grade and be one of the first organisations to publish their socioeconomic background pay gap.
Hollie is a member of the SMC's Employer Advisory Group, which supports the Commission's employer focused programme of work to drive social mobility in the workplace in the UK.