Business in the Community's 'Time to Act: Addressing Inequalities in Education'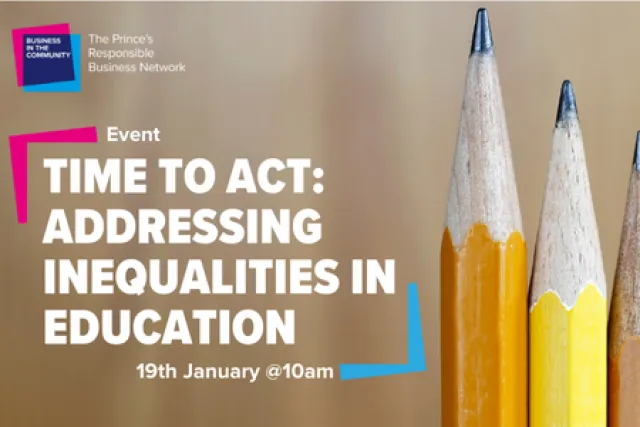 John Craven, Director of the Social Mobility Commission is pleased to be a part of this Business in the Community (BITC) event.
Event date: 19/01/2023
Event time: 10:00-11:30am
Location: Online
He will be sharing the key challenges faced in education and what businesses can be doing to help.
As an employer, you can register for this BITC event to hear from John and more on the launch of BITC's new calls to action in education, exploring how you can respond to the challenges exacerbated by the pandemic and cost-of-living crisis to improve the skills, wellbeing, and employment opportunities for disadvantaged young people in education.
The ongoing cost-of-living crisis is highlighting inequalities throughout society, and nowhere is this more apparent than in education. A growing attainment gap, a lack of appropriate skills development, poor student and staff mental health and persistent inequality of opportunities are all issues that are being exacerbated by the current climate. It is imperative that businesses use their resources and expertise to respond to this pressing challenge, working together to address inequalities.
At this event, Business in the Community will be launching new calls to action for businesses with the aim of increasing the scale and impact of business engagement in education. These calls to action have been informed by research and consultation with a wide range of stakeholders throughout 2022, drawing on BITC's 40 years experience in mobilising businesses for good.
Alongside their report documenting what actions businesses can take to ensure the right action is being taken in the right way, this event will highlight critical issues and inspire attendees to tighten their focus on education.