Bucking the trend: a fresh approach to social mobility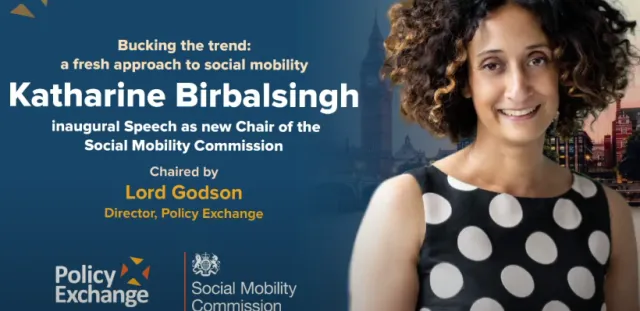 Event date: 09/06/2022
Event time: 11am
Location: Online
Hosted by Policy Exchange
Bucking the trend: a fresh approach to social mobility
Join us for Katharine Birbalsingh's inaugural speech as Chair of the Social Mobility Commission.
Katharine, the pioneering Headteacher of Michaela Community School, will set out the priorities of the Commission under her leadership. Drawing on her frontline experience, Katharine will outline her inspirational vision for UK social mobility from birth to work.
The speech will be followed by a short Q&A.