UK Social Mobility Awards – entries close on 26 June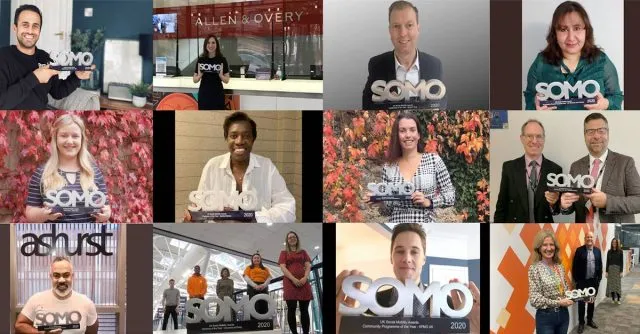 Event date: 26/06/2020
Event time:
Location:
There is only one month left to submit entries to the UK Social Mobility Awards (SOMOs). The SOMOs celebrate the achievements of businesses and organisations across the country in their work of advancing social mobility. You have until 26 June to enter, with the awards gala being held in London on 8 October. Don't miss your chance to be recognised for your contribution to social mobility – good luck!
Please help us spread the word by sharing the post on LinkedIn.
The SOMOs are dedicated to ensuring that social mobility becomes embedded within business and organisational procedures, so that in future we can ensure every child has a chance to succeed, irrespective of the income of their parents.
Steven Cooper, CEO of C. Hoare & Co and SMC Commissioner will be one of the judges this year.